Started the new year with a bang. I went to Pine Island Commercial around 3. I went north and started looking for tails(not really thinking I would see any because it was a few hours after low). I spotted one almost immediately and through my Zman at her and I thought she spooked but she spun around and ran m lure down. Beautiful fat 34" red.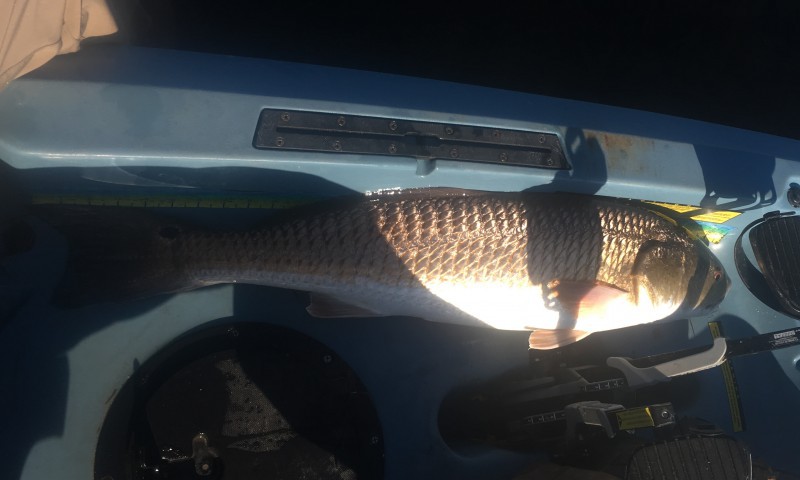 Went down the bank a little more and saw another tail. Got 2 casts at her and she spooked. Then saw 2 tails together. First one spooked but the second one smoked the Z-Man. A nice 30" red.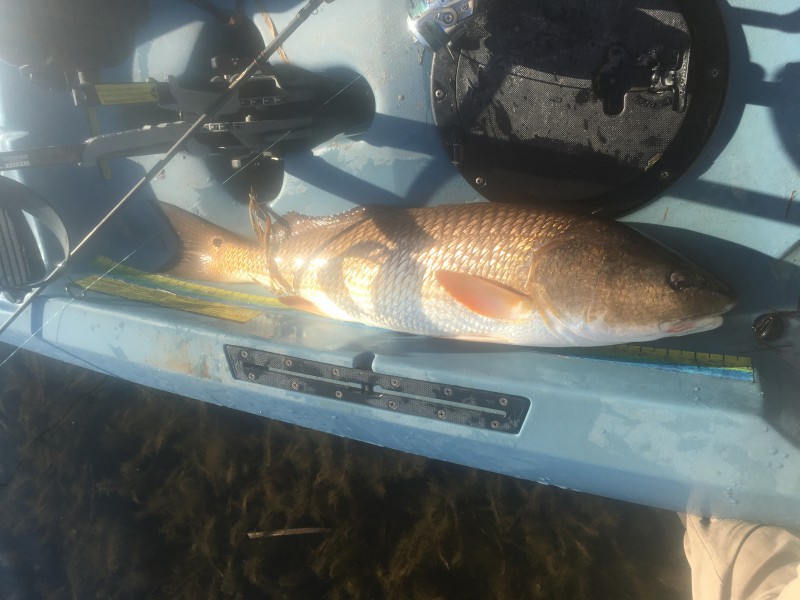 Saw one more tail after that but it went down before I got to it. The grass on top of the water was as bad as I've seen and made fishing really tough. I did manage 2 more reds around 22" out the potholes and a good 26" on my way back.