I bought this system about 6 months ago, but now that I have a truck, I have no use for it. The kit fits GM sedans, but you can use the bar and foot pack with other cars, if you buy a different fit kit for about 50 bucks.
There are some scratches on the bars from lots of use, and I lost one of the little plastic end caps on one of the bars, but otherwise it is in great shape.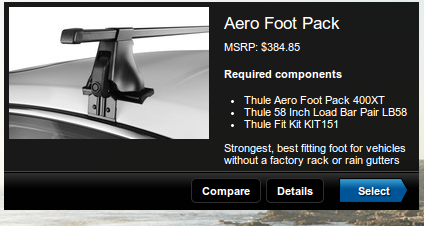 I'm asking $175 but I'd consider coming down in price if you share some of your secret fishing spots that I don't already know about.
So make an offer.