If anyone is looking for a garage storage solution, I just put this electric lift up in the garage a few weeks ago and has been working out great.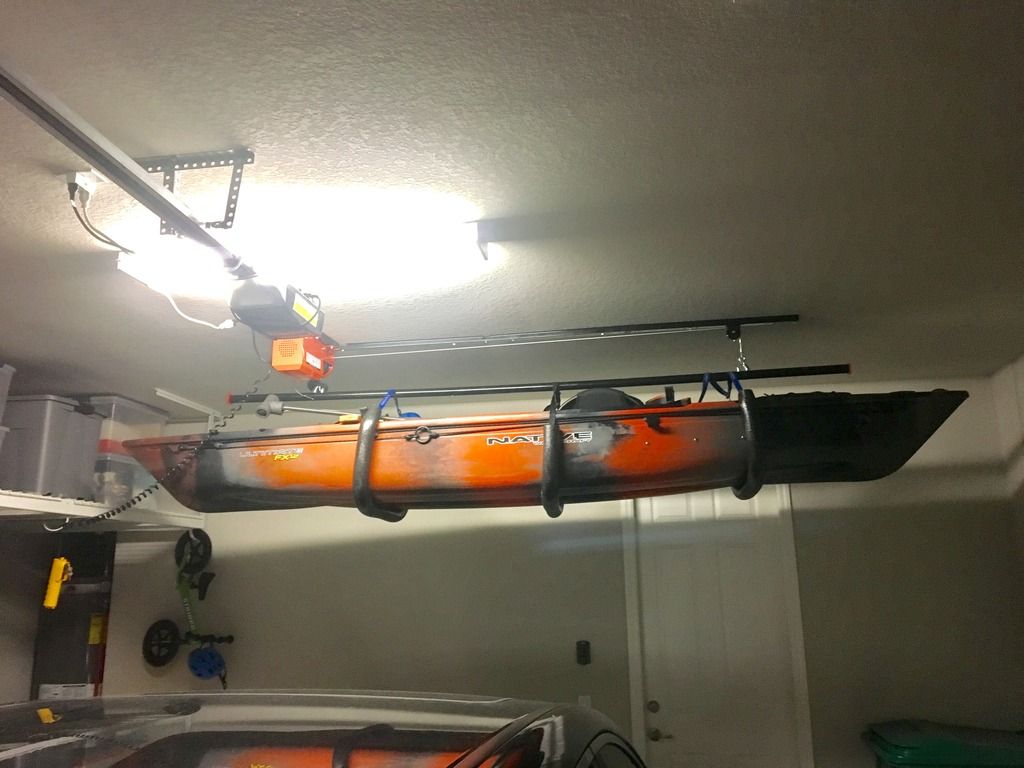 Here is the link to the manufacturers website
http://www.garagegator.com/shop/products/ggr220.html
Installation was straightforward, the only hiccup was getting the cable to spool evenly when raising the kayak for the first time. Any questions fire away!