I've been waiting on the 2015's and was supposed to get a yellow PA12. When we unwrapped it at Estero River, surprise, its Olive. I didn't like it at first, but it has grown on me. Just waiting on my custom SeaDek kit and maybe I'll add the micro anchor when they can ship the Lithium battery and YakAttack has their mount ready. The H-rail and easy FF/transducer install are what set Hobie apart for me. The rail is like one big gear track.

I'm a SC native and learned how to fish on Lake Hartwell, long before BassMasters ever had tours there.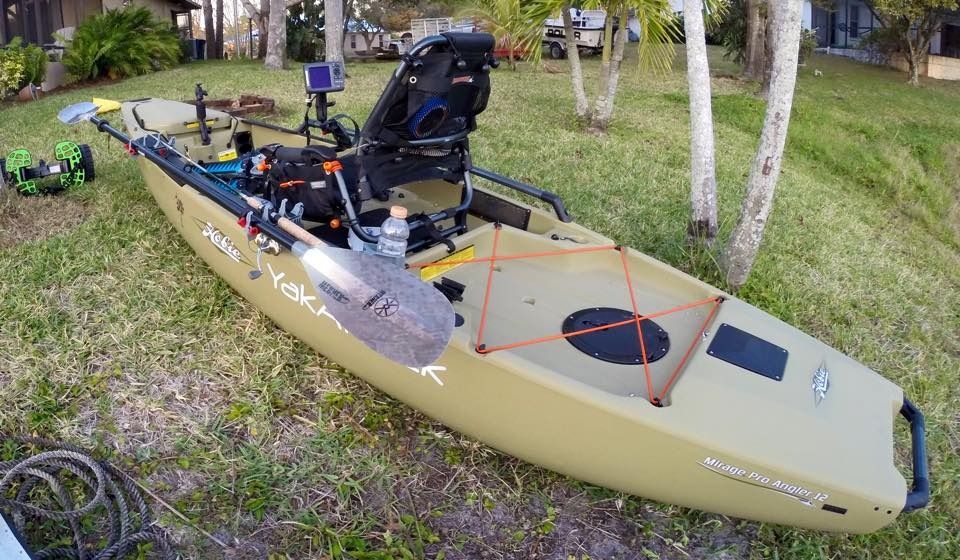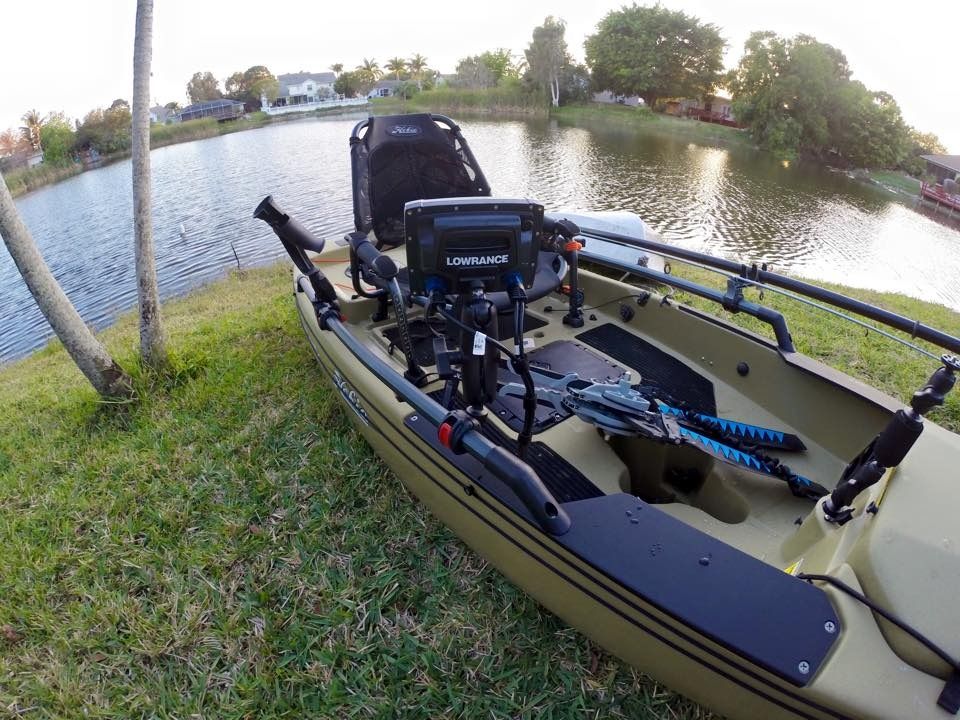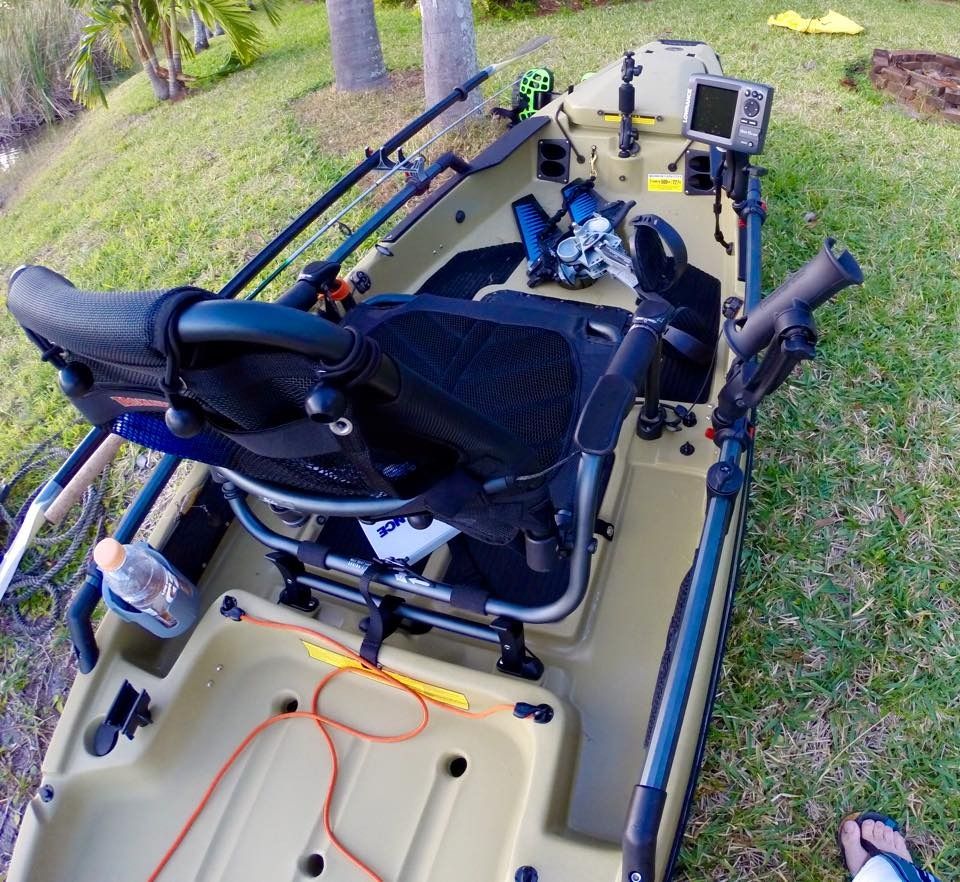 Lowrance HDI 5 with GPS. Really nice to have water temp, almost hit 5mph in my lake with the turbo fins (wind aided though).
Yes, I need to tighten my anchor trolley!
_________________
Jody
Jackson Big Tuna
Hobie PA
Pro Staff: Bison Coolers, Xcite Baits, Huk, Line Cutterz and Slumberjack
http://www.facebook.com/JodyFinleyPhotography